International Mobility & Collaboration Centre

Previously known as the USM International Office, the International Mobility & Collaboration Centre (IMCC) serves as the platform for USM international students to pursue high-quality higher education through a range of mobility programs. These programs enable USM students to compete in the global market and position themselves as future Global HR representatives through diverse initiatives both at home and abroad.
We extend a warm welcome to students to participate in our programs and immerse themselves in Malaysia, a diverse country that boasts rich cultures and serves as an excellent hub for travel to other South East Asian nations. The student exchange and study abroad program offers students the chance to study for one to two semesters. USM, as a leading university, provides the opportunity to experience top-tier education in an exceptional location, allowing you to explore a nation renowned worldwide as 'Truly Asia'.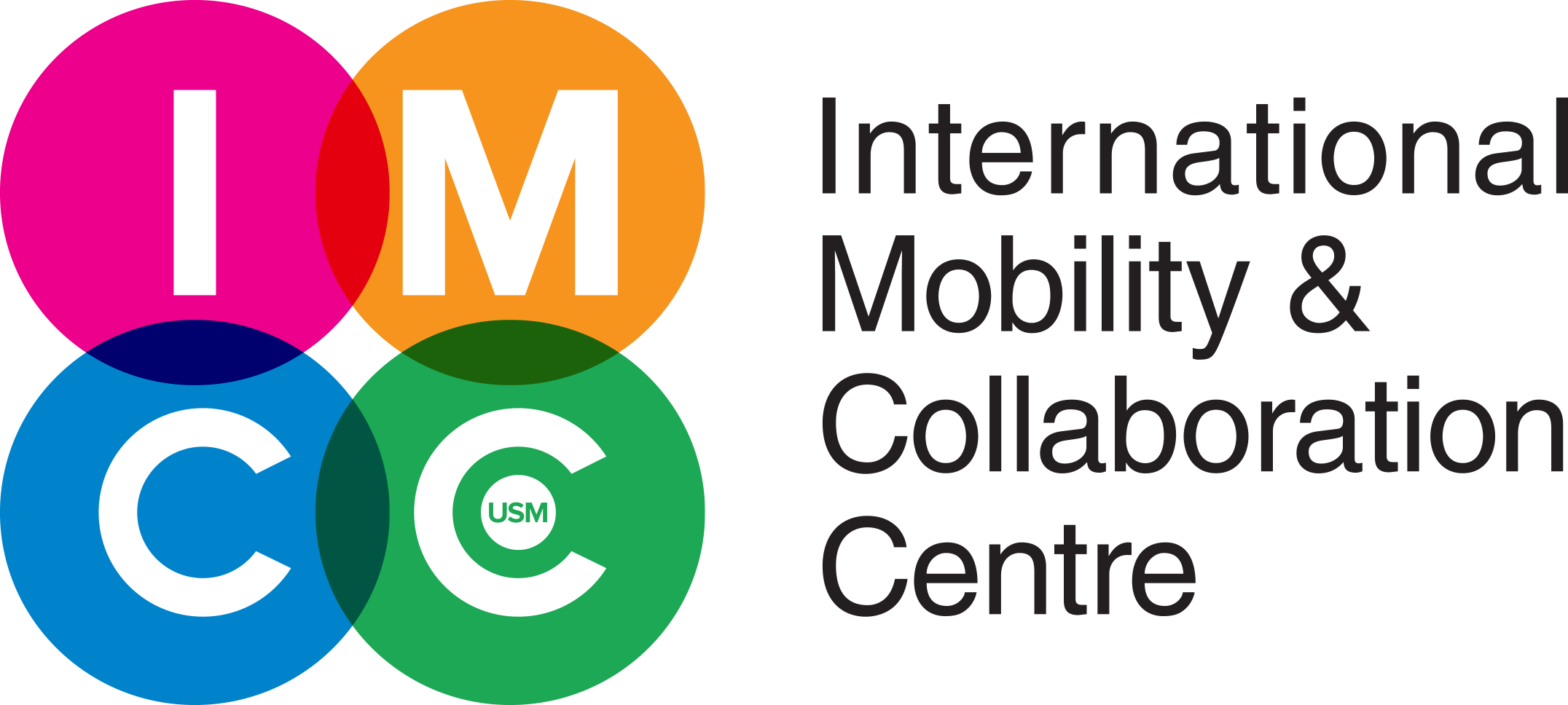 "USM via IMCC USM strives to internationalise its institution with high commitment of staff and students through world-class teaching and learning, research and community engagement activities."